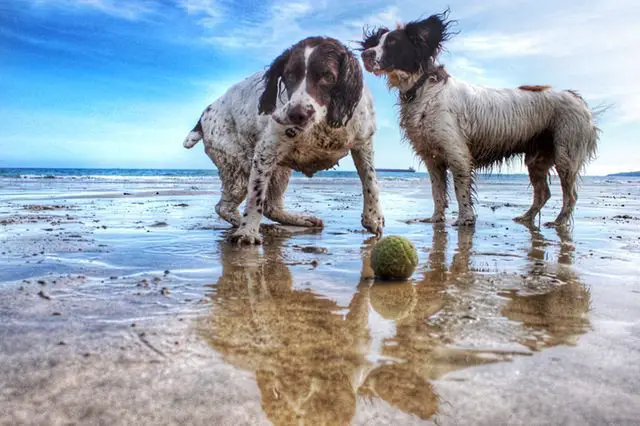 When a loved one is lost, the whole range of emotions can be experienced: grief, confusion, anger, guilt, depression and a strong sense of loss. It is only now in the modern world we live in that these feelings in relation to the loss of a pet are recognized. The most important thing to remember is that there is no strict pattern to grief, everybody copes differently and everybody deals with loss in a different way. Grief can also be affected by the circumstances of the passing. The emotions you experience may be different, if say, a puppy was to die quickly and unexpectedly, as opposed to an old dog that had been in the family for a long time, and they died peacefully and expected. If your pet was to die due to an avoidable occurrence, or was to just mysteriously disappear, never to be seen again, you are likely to feel guilt. You may also feel more grief if the pet was your only one, and the special bond that you had with that pet due to its personality may mean that your grief is more intense than with previous animals.
It's OK to be upset, it's a healing process!
Unfortunately, there is no limit to the length of time that the grief can last, it varies from person to person, but perhaps the biggest and most important step is to acknowledge your emotions, your grief. Allow yourself to feel, and do what makes the most sense to you in order to do that: write, draw, cry, be angry, call someone or listen to some music, whatever you normally do when you want to express yourself. Just know and accept that it is okay for you to get upset, only then can the healing process really begin, then again you might not want the healing process to begin, because that may be the way that you deal with the loss. Whatever you do, though, don't deny or repress the loss, that would take away from the love and affection that you felt for that pet.
Remember that some people you encounter in your life are not used to dealing with grief, they will behave differently towards you because of your grief, they may not understand fully, or be able to appreciate your feelings. It is important not to feel that you yourself are being silly, remember that everyone deals with loss differently, even those who have not lost themselves yet. Remember that grief can make people uncomfortable.
Denial is a strong condition that can also take place, usually on a subconscious level. You may know that your pet has died, but you may at the same time be unable to accept it, believing that you will see them again. You may even convince yourself that you have been tricked into thinking they are dead, particularly if the pet was young. Denial can become apparent when you consider obtaining a new pet, this decision may make you feel disloyal, guilty, but ultimately bringing a new pet into the household may be the ultimate admission that your old pet is gone.
Coping with a loss of a pet is easier said than done, but you will get through it.
Gradually, in your own good time, you will find your own way to make peace with yourself, when that happens you'll slowly begin to get over your loss. Coping with a loss is easier said than done, but it is not impossible, it can be done, is done on a daily basis by countless others, and you also can get through it, you will when you are ready to.