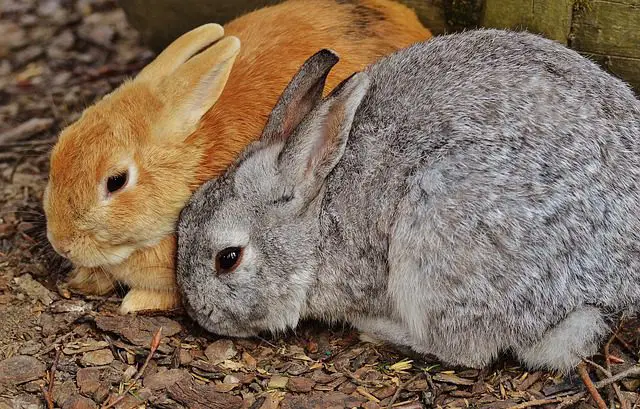 Rabbits are extremely sociable pets
They are very sociable pets and tend to like to be around other rabbits, they can live inside or outside, just remember if inside you must watch out for plants as they could be poisonous also watch out for cables on the floor we recommend removing these to higher grounds and remove all plants in case any leaves fall off on the floor.
Rabbits need plenty of space
They need plenty of space to skip hop and thump around. If you decide to have your rabbit outside remember not to forget to see them every day to change their bedding and hay at least once a week depending on how many you have, fresh food and water. If you have a long-haired rabbit they will need to be groomed with a soft brush or their fur will become knotted and also watch out around the back area make sure they and clean or they could possibly get infections.
Please note a Rabbits should not share hutches with a guinea pig, they are basically like from a different planet so different that they don't speak the same language and can cause each other pain and fight, sometimes pet shops have these two species together, do not buy them as a pair if you would like a guinea pig and a rabbit you must buy two separate cages and guinea pigs should be kept indoors where a rabbit can live inside and outside.
Things to remember and keep in mind when you decide to buy a Rabbit.
Rabbits need love and attention
A rabbit needs plenty of love and attention and they should be checked every day without fail, preferably twice a day. Try not to keep them on their own they are better as a pair or in groups, I wouldn't want to be a lonely Rabbit.
When a rabbit is neutered they do tend to be healthier and happier
Don't forget to protect them from Myxomatosis and VHD through vaccinations.