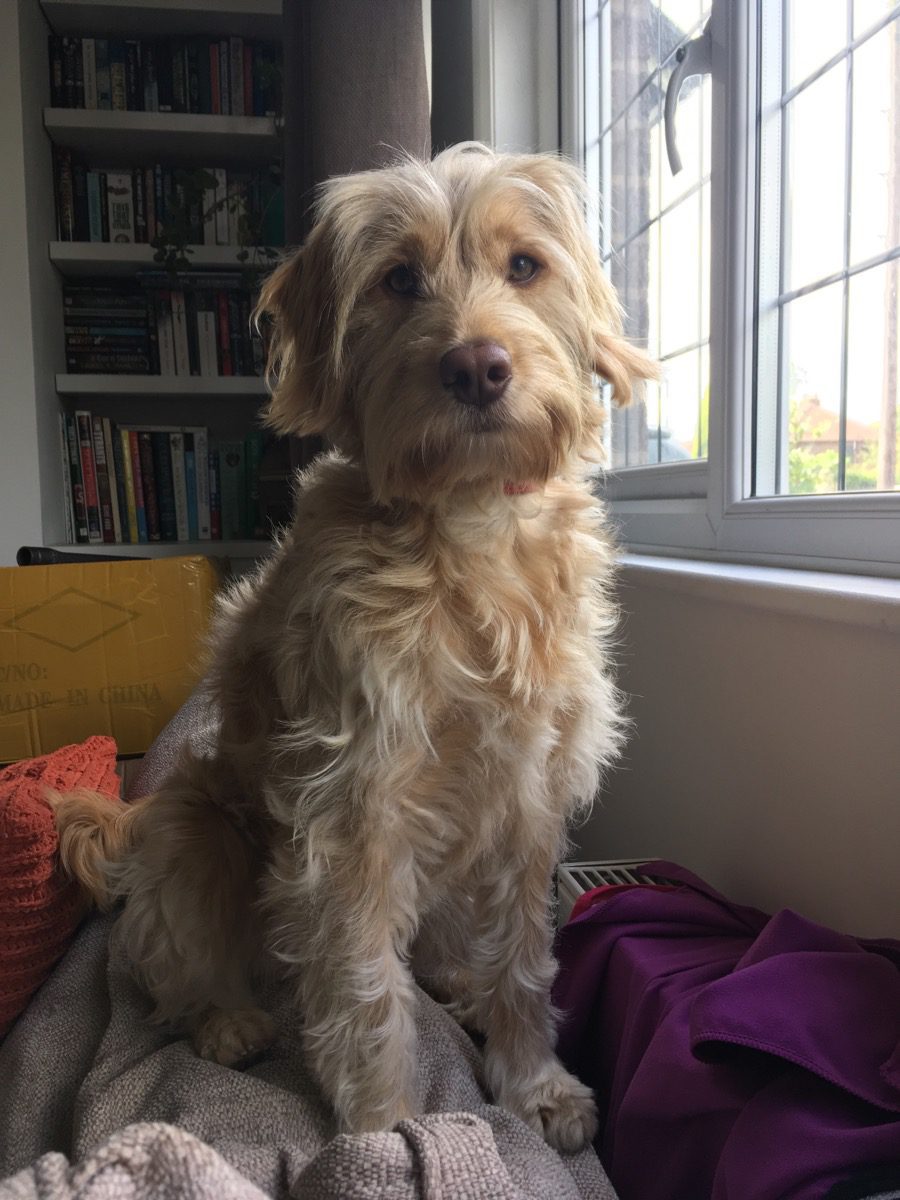 If you have paid attention to the streets and parks of the UK over recent years then you may have noticed a canine revolution quietly taking place. They may not be taking over the world but adorable Cockapoos have definitely found a special place in the hearts and minds of British dog lovers.
While no figures are available that shows their exact numbers, it is clear that they are now firmly established among the nation's favourite types of dog. Cockapoos appeared on the scene in the US back in the 50s and have steadily grown in popularity ever since then. So, why are they now so massively popular?
They Are Adorable
If you know anyone who can look at a Cockapoo and not smile or say "awww" then you should check for their pulse. This dog comes from a combination of Cocker Spaniel and Poodle heritages, leading to an utterly adorable appearance that melts hearts wherever they go.
They come in a wide variety of colours and the curliness of their coat also varies according to the exact amount of Cocker Spaniels and Poodle heritage that each one contains. This means that each person who looks for one is sure to find the perfect dog for their taste in terms of their looks.
Clearly, this isn't the only reason for choosing a dog but it is a solid starting point or getting one that you love coming home to each day. It is easy to see why these cuddly little pooches are irresistible to many people.
They Are Friendly and Fun-Loving
While people tend to fall for the gorgeous looks of Cockapoos first of all, it is their friendly and fun-loving nature that wins everyone over in the long-term. These dogs have a wonderfully sweet nature that makes them hugely popular members of the family after little time.
They are particularly great with kids, so if you want to get some company for the little ones then this is a great dog to get in your home. Cockapoos loving playing indoors and they also love to get out and about too, so they will bring a great variety of fun to your family's lives.
It can also be a great way to get out for a more active lifestyle that the whole family enjoys. Getting a Cockapoo can really add a lot of fun to your home in one easy step.
They Are Easy to Look After
Not everyone wants to spend endless hours looking after their pet, cutting his hair and carrying out time-consuming maintenance tasks. If you want a pooch who adds joy to your life but doesn't need a huge amount of time spent looking after him then a Cockapoo is a smart choice.
However, this shouldn't be confused with him being a dog that should just be left alone all day long. Cockapoos love having company and feel bored if they are left alone for too alone.
The fact that they are easy to maintain means that you spend more of your time enjoying the time that you pass in your Cockapoo's company and playing with him rather than cutting hair and stuff like that.
They Make Life More Fun
Can you imagine the difference between coming home to an empty house and one that has a cheerful Cockapoo waiting for you in it? To put it simply, life is a lot more fun when you have a great dog like this in your house.
We all need a bit of fun in our days and having a Cockapoo is a fine way of adding this. Before long you will be wondering it took you so long to get one to share your home with.
This post was written by Mike who runs Cockapoo HQ
Also, please see 11 things you should know about the Cockapoo