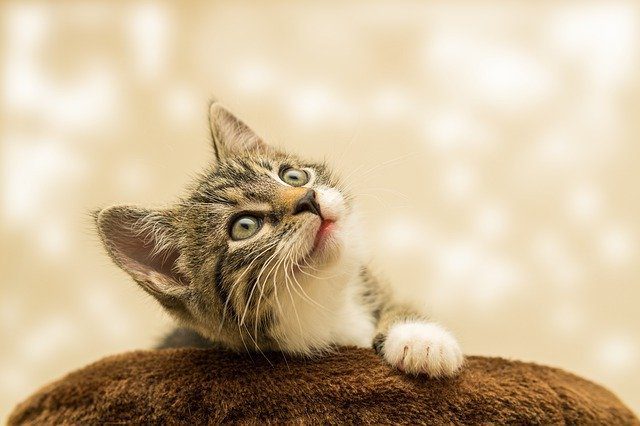 When your cat gives you a slow blink, she tells you that ''she loves you''. but can Cats feel love?
Cats are the affectionate and sweet creature. Any diehard cat lover can tell you keenly how much cuddly and lovely creature it is. Even in spite of its calm and independent image to the public. Cats do not kiss but have their affectionate signals. Many cat lovers kiss their cats regularly. Researches tell that cats love their humans and show their love in different ways.
A kiss from you for your cat
When you kiss your kitty, she does not know the definition of action but will appreciate the gesture and feel loved. It is the creature that adores attention and love. If you give special attention to your kitty, then surely she will lap it up. Cats will get a response to your kisses by showing a different gesture of affection.
Gestures that cat shows when she loves your kisses.
Eyes blinking
A sweet and cute way of showing love­, yes, when your cat is blinking her eyes slowly while looking at you, it means that she loves you and enjoys your company. She looks at you with half-closed eyes and blinks eyes slowly; she is saying that she loves you too. This special blinking of eyes known as ''cat kisses'' she is kissing you with blinks. You can show your love to your cat by kissing her; it will strengthen your relationship and build a strong bonding, affection, and love between you and your cat.
Show affection through the tail
Tails are considered as emotional barometers; cats show their love and attachments through tail placements. They can twin their tails around the legs or arms of their favourite buddies. Sometimes cats hold their tails upright with a slight curve; it is known as tail dance; it is a love blink by the kitty. When you kiss your cat, she shows this behaviour; she is responding to your love.
Cheeks rubbing
Cat greets your love by rubbing her cheeks with you; it means that she trusts you and feeling safe with you. Cheek rubs are a sign of affection by your kitty when you kiss her. It also produces pheromones when rubbing her cheeks with you as her cheeks have scent glands; it is the mark of ownership of the favourite person.
Headbutting
To show his love and trust in response to your kiss cat shows head bunting. Head bunting plays double duty, it shows trust to the favourite one, and it proclaims the ownership.
Scent glands located on the kitty's head are transferred on you when she butts her head with you. Still wondering can cats feel love? well, keep reading.
Affection through the language
When you kiss your cat, she meows, chirps, or purrs; these sweet sounds are the sign of love that cats often reserve for the favourite person. Some cats show softer sounds like kittens, and some are louder.
If your cat purrs when you kiss, it means that she is feeling secure, safe, and trusted on you. It is the gesture of love and affection in response to your kiss. She is assuring you that she loves you and likes your kissing too.
Grooming
Cat licks you when you kiss her; she is displaying affection and mingling scents in you. This behaviour helps them to feel relax; they show that they trust you and want a strong bonding with you.
Hanging out around you
Cats like to be around those they love; your cat will love to remain near you; she may nap on your lap; it is her sign of affection in response to your kissing. She wants to tell you that she loves you too; she feels love being connected to you. Sometimes your kitty follows you in the house, and it does not mean she is asking for food, she just wants to remain with you.
Ears up
Ears up are also the sign of affection from your cat for you. If you kiss your kitty and see her ears up, it means that she loves you and is ready for the love and affection from you. Whether you kiss or hug her.
Guideline for kissing your cat
Sometimes the cat does not like kissing from you; it is not permanent; their behaviour in response to kissing changes; it means that they love kissing in an hour, and the next hour, she doesn't like it.
I am discussing some things that you look for before kissing your cat.
Do not kiss the cat on lips
Do not kiss cat on lips because there are many bacteria and parasites on a cat that may spread to humans with the saliva of the cat. Spreading of harmful bacteria is familiar from kittens, and cats with a dental problem. The cats which are not up to date on vaccines can also spread the bacteria and parasites on human.
Do not kiss the cat that you do not know well
Even your cat loves your kisses, but do not kiss the cat you do not know; she might not like it. A cat that does not identify you will not tolerate the closeness from you. Cat allows the kissing she knows well or loves more.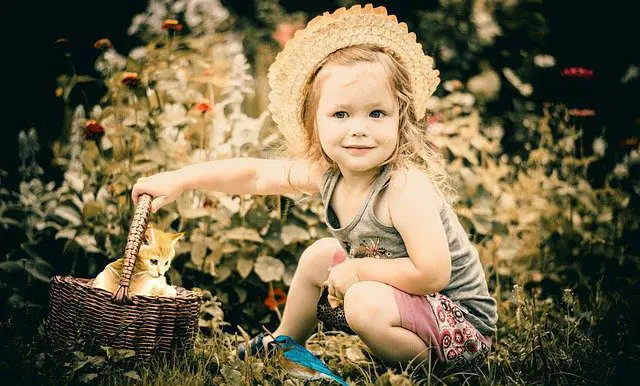 Prevent the children from kissing the cat
Most of the cats show less tolerance to the kissing by the children than they show for the adults if she does not like the kiss by your child, she may scratch or bite on his or her face that may be a worse situation. Therefore, by keeping above rues in your mind, teach your children that do not kiss the cat.
Can cats feel love or not?
Cats are independent creatures. If we observe the behaviour of domestic cats, we can say that cats often do not like kisses and hugs because it generates feelings of containment, and they want to escape from your clutches. They may bite or scratch you to show her displeasure. But it doesn't mean that that they do not wish to love from you; they often learn this sign of affection and respond in different ways.
Does a cat understand kisses?
Cats often do not understand the kisses as it is an entirely rational way to show love. It is the reason that cats usually do not like to be kissed or hugged, but most of the cats understand that it is the gesture of affection and learn to response according to it.
Although cats cannot kiss, they can feel your love and affection for them, and they show their affection for you in different ways mentioned above.
Other ways to show love and affection for your kitty
If you want to show your affection for your kitty but don't want to kiss her, then you can blink your eyes slowly while looking at your cat; the cat knows this sign of affection and will respond with a returned gesture.
Final verdict
Cats cannot hug or kiss, but they also love their humans and show affection and love in different ways.
Kiss is a sign of affection that cats often do not understand, but they can understand its purpose. They can feel the love and friendship that you are showing for them. We hope we have answered your question and now you know that Cats can feel the love in there own way.
Donna Huff From Cute Litter Box
Blogger, Motivational Speaker And Mother Of Two Cute Babies.