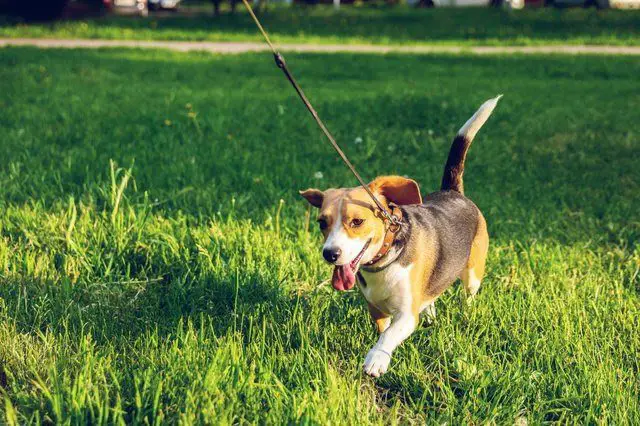 One of the great joys in life is having a dog as members of the family, since dogs provide us with companionship and unconditional love. Although their average life expectancy is not very long, it's still important to help them thrive and enjoy a great quality of life. How? By making sure they remain healthy and fit.
Here are a few dog nutrition tips that you can follow to ensure you have many more years with your fur baby:
Balanced Diet
It's always a better choice to let your furry friends eat freshly prepared meals made up of natural ingredients than giving them processed foods. While there is no scientific evidence that home-cooked foods are better for dogs, they're still highly superior to commercial food products. Following this dog nutritionregimen can also give you the peace of mind that your pooch is safe and healthy.
Check out these recommended ingredients you can include in your homemade dog food recipes:
Protein
Beans
Beef
Chicken
Eggs
Fish
Lamb
Turkey
Carbohydrates
Oatmeal
Pasta
Potatoes
Rice
Yams
Vegetables
Broccoli
Carrots
Cauliflower
Celery
Cucumbers
Green beans
Peas
Pumpkin
Spinach
Aside from homemade meals and treats, you may also want to give your animal companion some pet vitamins and supplements. According to a study published in the Journal of the American Veterinary Medical Association (AVMA), one-third of US families with dogs give their furry friends nutritional supplements.
Some of the most common nutritional supplements for dogs include multivitamins and fatty acids that help reduce shedding and enhance the quality of the coat. There are also supplements prescribed to sick or aging dogs, such as treatments for arthritic joints.
However, when choosing dog nutrition supplements, make sure they contain natural ingredients and are formulated specifically for your dog's specific needs. Better yet, you should consult your veterinarian first.
Daily Exercise and Training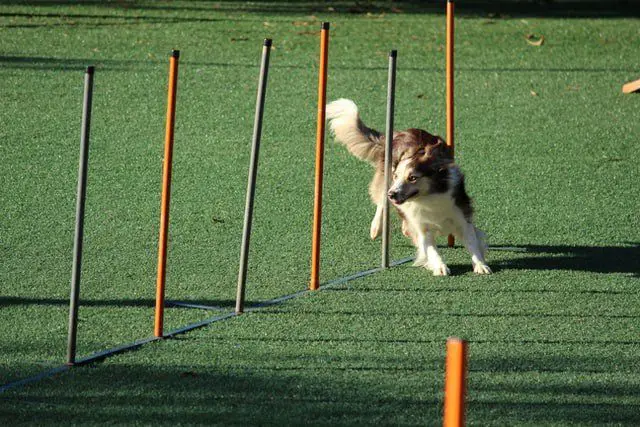 Like people, dogs need to exercise to keep fit. It keeps them engaged and serves as an outlet for them to release their stored energy. Make no mistake: dogs who aren't able to play may develop problematic behavior, like inappropriate urination and defecation, chewing, or other destructive habits.
Aside from these factors, here are more reasons why exercise is important for dogs:
Prevents premature ageing
The lean muscle mass of a dog decreases as they age. However, you can slow down this natural process with regular exercise and superior nutritional practices. Also, strengthening your pet's muscles can take away excess stress from an old dog's aging joints.
Maintains strong bones
Regular exercise maintains healthy bone density in dogs. Physical activity helps stimulate specialized cells that improve their bone mass over time. A simple walk or run in the park can greatly help your furry friend maintain the ideal physique.
Helps with arthritis
Regular and controlled exercise can help relieve arthritis pain in older dogs. If your dog is diagnosed with this condition, don't allow them to become sedentary, as it will only accelerate tissue degeneration and worsen their condition. Instead, encourage them to move as much as possible.
Improves metabolism
Allowing your dogs to play regularly not only makes them happy but also improves their metabolism. In a way, it helps them digest food and pass waste faster.
Regular exercise also aids in reversing insulin resistance and fighting diabetes. The stimulation of movement helps with your pooch's energy utilization, which helps fend off hyperglycemia. Moreover, it increases blood flow, which improves insulin absorption and lowers blood glucose concentration.
Releases toxins
Exercising helps your dog release metabolic by-products out of their body, which happens when muscles are worked out consistently.
Regular Visits to the Vet
To ensure that your dog is in top shape, regular visits to your veterinarian are a must. Routine appointments and check-ups will allow you to detect if your dog has any health problem, enabling you to detect and treat it early on. This is crucial for serious conditions that need to be dealt with from the onset.
Your veterinarian may also recommend natural supplements for dogs or lifestyle changes that can help your pooch avoid or manage any health conditions.
Socialization
A healthy lifestyle for a dog is not complete without socialization with other dogs and people. The same way that we are happy to spend time with our friends, they also like to be social. Exercising or playing with other dogs will make your pooch happy and have a well-balanced life.
Allowing your four-legged friend to socialize provides various benefits, such as:
It helps overcome fear
Dogs that do not have a social life usually react fearfully when placed in a new environment or circumstance. And, when dogs are afraid, their neurological signals are activated and set off hormone secretions by various glands in their body, leading to abnormal behaviors.
Heart rate and blood pressure may also rise. To ease your dog's anxiety, you can begin by walking them at the park or allowing them to spend a day at a doggy daycare.
It provides mental stimulation
Regular socialization stimulates your dog's mental functions. For example, it allows them to investigate their surroundings and satisfy their curiosity. This is incredibly helpful in terms of their psychological needs.
Aside from this, it also teaches them how to react and interact.
It builds confidence
The freedom to be with other dogs and people also helps your pooch build confidence and develop good behavior. In a safe environment, they can learn how to control and hone their communication and interaction skills. Eventually, they will learn how to handle any possible obstacles they could encounter in life.
It releases suppressed energy
As previously mentioned, allowing your dog to play with other dogs is a great way for them to release stored energy. This makes for a calmer and even-tempered dog.
Likewise, after a long day of engaging in physical activities, it will be easier for you to get them ready for bedtime.
Cuddles and Praises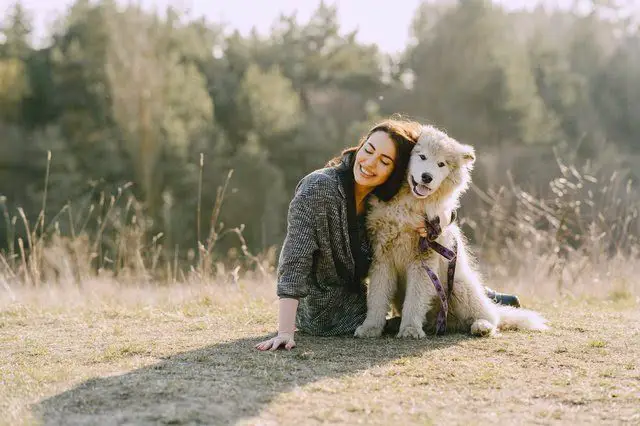 Cuddling brings a lot of benefits to your pet. It can be a source of their happiness and can also ease their anxiety.
Some dogs like to cuddle because they love the warm feeling they get from their fur parents, while others do so to strengthen their bond. Also, this practice helps dogs release the oxytocin hormone, which renders them with a calming and comforting feeling.
Aside from cuddling, positive reinforcement is also essential in keeping your dog healthy and happy. Who doesn't love praises, after all? Our furry friends are no exception to this!
According to research, dogs love being praised and treated by their owners. It even shows that some dogs prefer receiving praise over getting a doggy treat. It suggests that our furry friends find acknowledgment from their owners to be rewarding, and with it, they respond strongly and positively.
Final Thoughts
Even though most dogs don't live as long as humans do, we can still make sure to delay their ageing process by ensuring they are fit and healthy. You can achieve this by preparing them fresh meals, providing them with the best quality dog supplements, and encouraging them to exercise. You should also support their mental health by allowing them to socialize with other dogs and giving them many cuddles and praises. Most importantly, you should have them checked regularly by the vet.
Having a dog is like having a child of your own. You simply must pay close attention to all of their needs. If you're starting to get worried that you're missing something important about dog nutrition or their overall welfare, do browse through our website for more information about dog care. Not only will we guide you on how to care for your dogs, but we can also help you with all your other pet concerns!