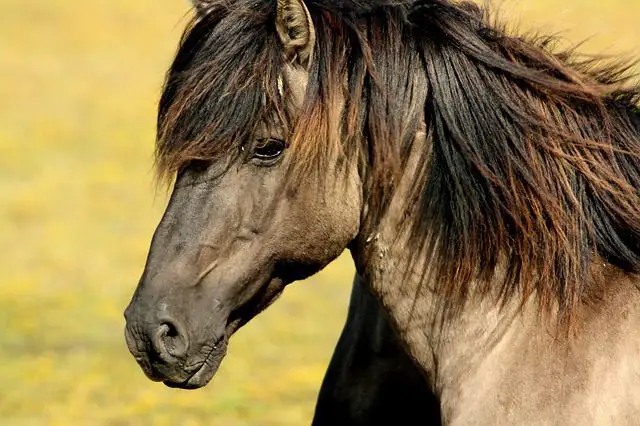 Owning a horse is a serious and life changing decision
As you can probably imagine, owning a horse is a serious and life-changing decision to make. It requires a large amount of time, work, and money, and only the 100% committed need apply! Please don't think that the initial costs tied to the purchase of said horse are where the brunt of the financial implications end because this is most certainly not the case.
If you're still in after the above statement, and you have what it takes to fulfill the above, a highly rewarding and pleasurable experience is yours for the taking! Its more than likely that you don't have your own stables, many first time buyers don't. If you do have the facilities then that's the first stumbling block out of the way. If however you aren't that lucky, you'll need to find stables, and it's important that you make a decision about this before purchasing your new horse! You'll need to take into consideration the stables' location. It needs to be somewhere that you like and that is convenient for you, but most importantly of all it has to be a place that you are absolutely sure fits all the needs of your new horse. You need to decide what kind of a role you are going to play, and how much of the work you are going to be involved in. Remember that the less you do the more you will be requiring of the stable staff, and this inherently means more costs!
A horse will need stable
Ideally you'll have time to commit to your new horse, for those with other obligations you may need to take time off every now and then, you can opt to have your horse part liveried, meaning that you would need to attend mornings and evenings only. Your new horse also needs land to graze upon, this is also something that could incur further costs with the stables, but it may be inclusive depending on where you go. Another important expense to take into consideration is insurance, your horse is an investment, you need to protect yourself financially in case the horse develops conditions and illnesses that mean you can no longer get the use out of them which you purchased them for. You can choose to insure the horse only, or you could include all the equipment involved with their care as well as use. Now for the feeding expenses. Some stables will provide inclusive feeding packages, meaning that the food costs are included in your stable fee.
Horses need plenty of hay and grass
Your horse will need hay and grain, as well as grass, the more riding you do, the more they'll need due to the energy they will use. Horses tend to need a lot of grass, obviously the more they graze the less extra you will need to supply for them. Equipment wise, the better the quality the longer it will last. Mainly you will need saddles and bridles, stirrups, reins, bits and rugs. Grooming brushes and plenty of riding clothes are also a must, and don't forget a nice hard hat! If you feel you are ready, then owning a horse is a rewarding experience, filled with, trials, challenges, love, affection and joy. It is not just a hobby; it is a way of life, an immersive experience, at least as immersive as you want to make it. You'll get out what you put in, and hopefully you will spend many happy years with your new companion!