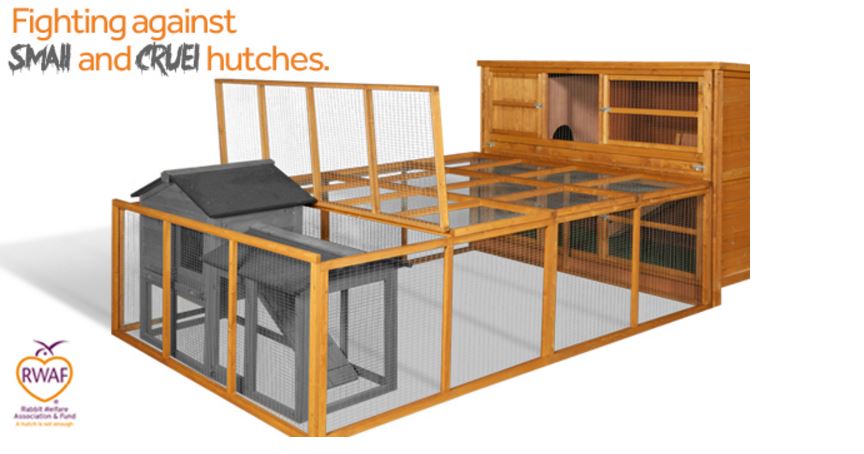 Home & Roost are a supplier of UK made rabbit hutches. They pride themselves on their passion for providing products of the highest quality, not to mention a close and friendly customer relationship that they believe will stand the test of time, 100% satisfaction is their promise.
So, what exactly can you expect from this company, in this review we shall take a closer look…
Home & Roost not only design their hutches, they manufacture them, and their range covers 4ft, 5ft, and 6ft designs, they make hutches for all manner of small animals, not just ones that are suitable for rabbits, but guinea pigs and dog kennels, they even make chicken coops!
When buying a product like this, you want something that is good quality, easy to put together, and of course sturdy, it is going to hopefully be a lifelong home for those little furry guys we love so much after all. If you check out the site itself and go to the reviews section, you will find the odd negative review here and there, but by and large this small number of less than positive reviews relate to the delivery of the product, by and large most of the reviews are quite favourable, there's always going to be someone who didn't get exactly what they were expecting, after all.
Their line of hutches comes in either the Chartwell or the more luxurious Kendal models, all range from 4ft, 5ft, and 6ft and come in a single tier or double tier, they even do hutch and run combinations, all with the option of shutting off both sections if and when. The choice is really quite impressive, Home & Roost have gone to great efforts to cater to your needs, whatever they may be. Prices range from as low as £69.99 to £299.99 for their range of hutches, all are made from a robust timber construction with galvanised meshes, they are weather proofed and supplied with a diagram for assembly, and they also come with a 30-day money back guarantee.
Verdict
The website is quite extensive and there are plenty of photos showcasing each hutch, with clear descriptions and dimensions, there are plenty of reviews for each specific hutch, meaning that you can browse their website without issue and make an informed decision. Though I found the odd review that was less than shining in relation to delivery, for the most part, I found that the vast number of their customers were happy with their purchase and would use them again. If you are looking for a hutch, either for a new pet or to replace a hutch that's seen better days, you could do far worse than give these guys a look, they have a range of hutches to fit everyone's needs, not to mention price ranges. They can also provide you with all the accessories that you'll need as well. If in doubt, drop them a line via their website, definitely worth perusing.