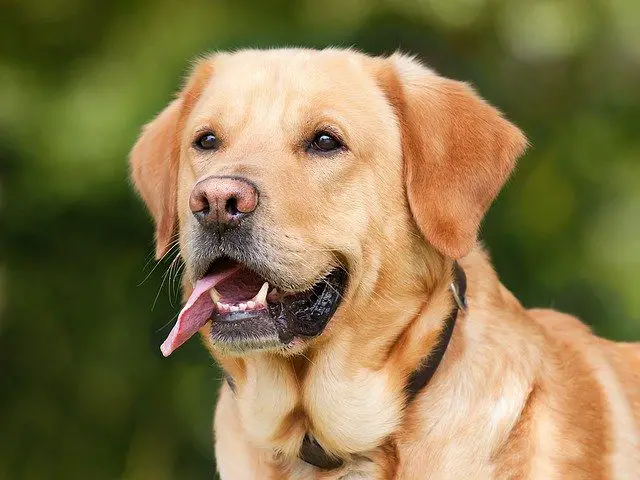 Dogs are our best friends and keeping them safe and healthy is every dog owner's goal. It's very important to ensure that your pets are parasite-Free. Although every pet owner knows this, many of us usually do this wrongly. This is definitely because of a lack of sufficient information about Dog worms or using the wrong drugs to deworm.
Here, I'll offer all the information you need to deworm your dogs the right way. The first thing is to help you determine when the pets should be dewormed, mistakes to avoid, and how to prevent future parasite infestation.
Animals that sniff, lick, gobble, and slurp are at the highest risk of getting worms and other parasites. This is because they are exposed to trash, poop, and dirt that could be carrying some of these worms. The most unlucky thing is that some of these dog worms can pass on to humans and cause more damage.
How often should I deworm my dog?
Puppies up until the age of twelve weeks should be dewormed every two weeks. Puppies from twelve weeks till six months should be wormed monthly. Dogs older than six months should be dewormed every three months.
How to know your dog has worms?
The first step to make is to confirm that your dog has worms. Most of these worms live in the intestines, and for that reason, the Vet usually checks that at the first place. Many people would notice the presence of worms through their observations with ease
Visiting the Vet is one of the best ways to confirm the existence of worms in your dogs. The Vet would most likely propose a fresh stool test. You can either visit with your dog or just scoop some of your dog's poop and seal it in a clean plastic bag. The Vet will check this poop through a microscope to try and see whether there are any worms or worm eggs in the stool. The Vet is also at a capacity to determine the types of worms that your dog has and recommend a treatment.
Most common dog worms
Roundworms
This is a common parasite which are long spaghetti-like worms that live in the dog's intestines. These types of worms feed on partially digested foods rather than the host's blood. These worms are riskiest to puppies because they can negatively impact the puppy's growth rate. Roundworms can as well pass on to humans if they interact with contaminated soil.
Whipworm
These are small worms that are found on the small Intestines of your Dog. Whipworms usually attach to the intestinal wall and start feeding on the dog's blood. They can cause inflammation, which can result in bloody vomiting and diarrhoea.
Hookworms
This is the nastiest of all worms in dogs. These worms usually live in small and large intestines. They usually hook on the dog's intestines to feed on the blood. They are life-threatening to puppies and dogs that already have an existing health condition.
Tapeworms
These are flat shaped worms that usually live in the dog's intestines. There are two major species of Tapeworms that a Dog owner should be worried about. These are the Flea Tapeworms that the dogs usually get after ingesting infected Fleas and the Hydatid Tapeworms that the dog gets after consuming cysts present in uncooked meat or offal.
Heartworms
Lastly, dogs can get equally dangerous heartworms, especially in puppies. This is a disease caused by a worm known as Dirofilaria immitis. It can cause organ failure and several other fatal complications in dogs.
How often should I deworm my dog?
Dogs vary in their deworming needs. For that reason, dog owners should do enough research and consultations before giving a specific breed or size of a dog a specific drug or dosage to deworm the dog of the worms mentioned above.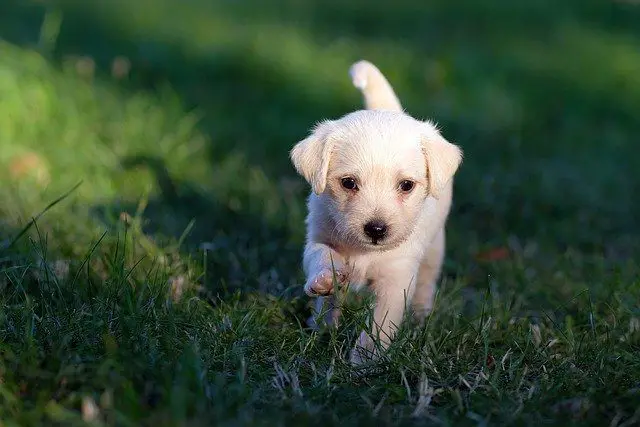 Puppies
Puppies are very vulnerable to worms, and for that reason, they should be dewormed more frequently. Most veterinarians recommend deworming them every 2 weeks until they're 3 months old. After that, puppies should be dewormed at least once a month until they are six months old and after that once in every three months or when the need arises.
Adult dogs
Adult dogs should be dewormed once in every three months. Most people choose monthly deworming drugs that deal with heartworms and flea, but it is also imperative to ensure they cover for tapeworms. It's important to give a worming chew or a tablet that contains Cazitel or Drontal in case the monthly product doesn't contain a tapeworm treatment.
Dogs in Rural areas
Dogs living in rural areas and those uncontrolled are at a greater risk of getting different kinds of worms. While adult dogs should be dewormed once in every three months, dogs in rural areas should be dewormed more often. They are usually exposed to animal carcasses and other waste materials, which increases their chances of getting these worms.
Preventive measures
Usually, avoid feeding your dog raw offal
Limit the dog's access to animal carcasses and wastes
Always wash your hands after touching the dogs
Put your dog in a regular worming routine
FAQs
Can you worm your dog too often?
Yes, puppies from birth to 6 months of age should be dewormed regularly. Dogs older than this age should be dewormed at least four times a year. So, take the time to follow your vet recommendations for the best times of the year to deworm your dog.
Can I deworm my dog every week?
No, but Puppies should be dewormed after every 2 weeks until they are 3 months old. This is especially because Puppies are vulnerable to worms and usually experience serious side effects and complications, which can, unfortunately, cause death.
What are the side effects of deworming a dog?
After deworming a dog, there will be a few side effects that can be noticeable. Dogs below 3 months may become ill after treatment, especially if they had many parasites. You can imagine all the worms in the intestines dying all at once. This is going to cause diarrhoea, vomit, and lack of appetite.
Can you give your dog too much of worming tablets?
It's not recommended to give your dog a higher dose for deworming. Most drugs used to deworm dogs and other pets can cause toxicity if given 10 times or more of the recommended dose. They can pass directly to the Brain and cause organ failure.
Do dogs poop out worms after Dewormer?
After deworming your dogs, it is common to see worms on his droppings. This is normal, and hence it should not be a cause of panic. Most dewormers kill and paralysis worms, which will initiate them to come out through the anal opening.