Do you describe your dog as bouncing off the walls? Is he all play and no manners, or can he run circles around the best athletes in your town? You may begin to believe that your dog is hyperactive! Hyperactivity on its own means plenty of energy, but it could be much more than that.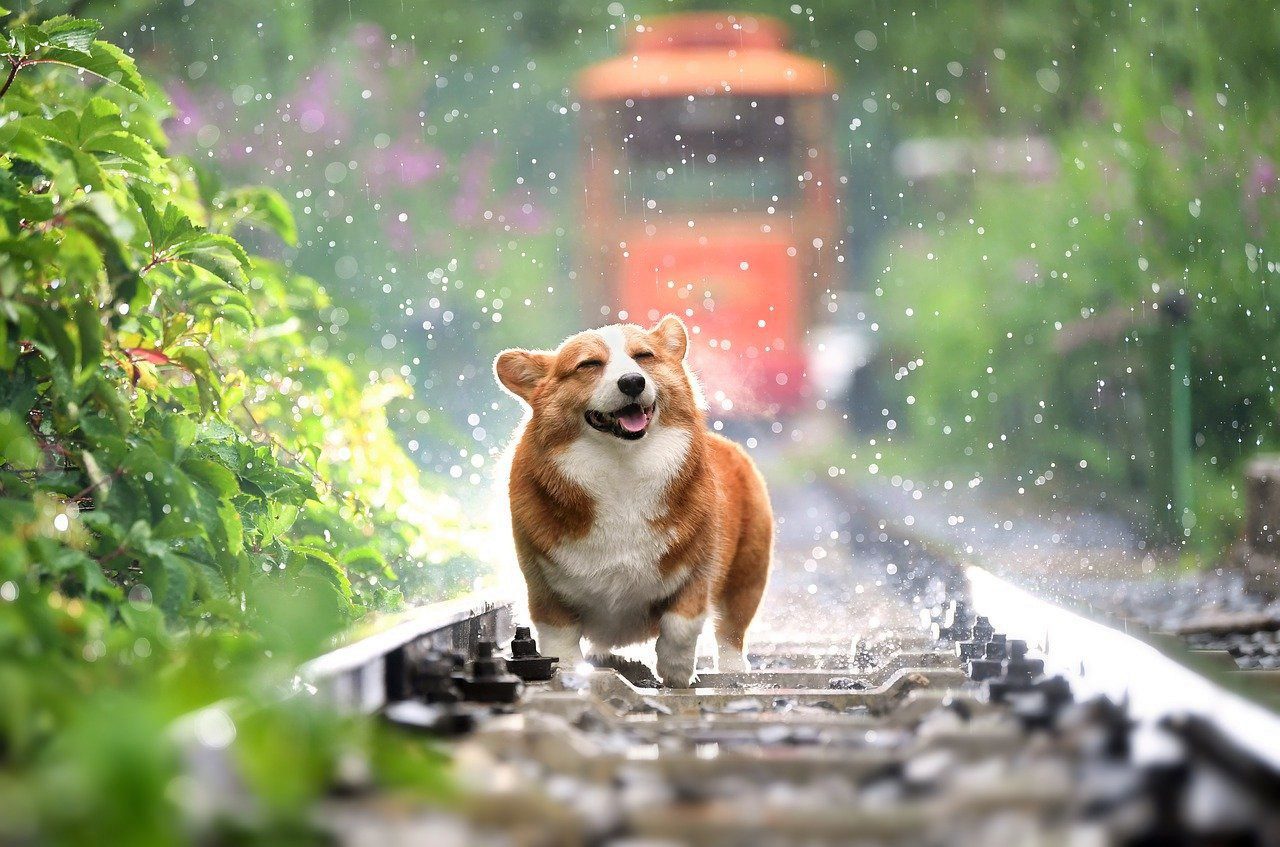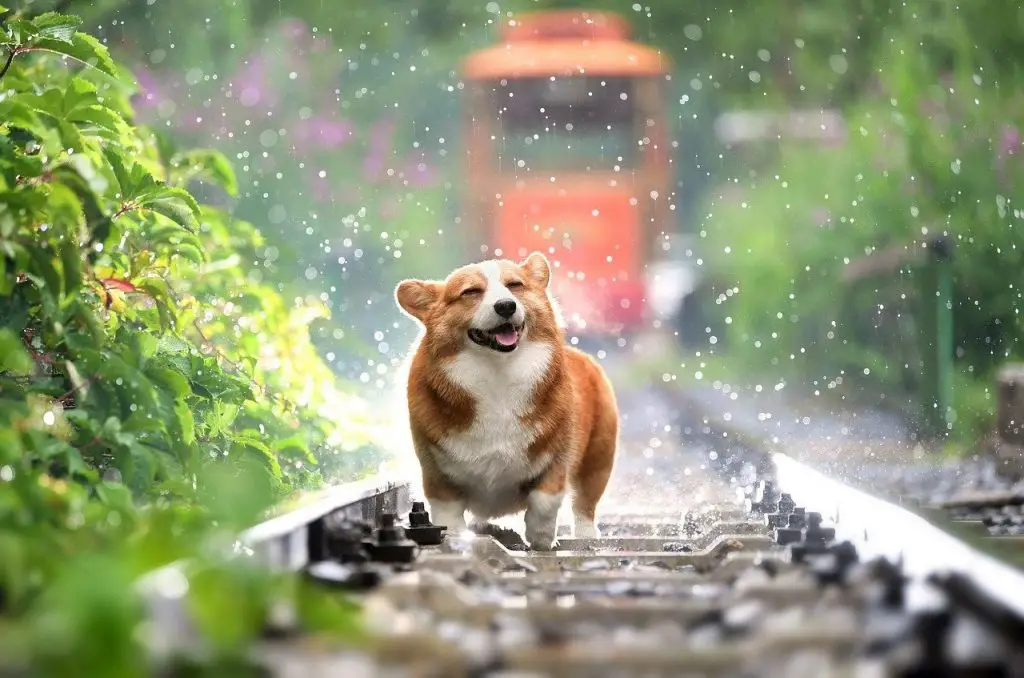 Would you recognize hyperactive dog symptoms?
There is a difference between a hyperactive dog and one who is active with no opportunity to burn off all that energy.
Being active is a good thing. But your dog's breed, diet, age, and lifestyle all play a role in turning a calm canine companion into a hyperactive dog.
Before you decide that your dog needs a major behavioral intervention, take a step back, and examine his life as it sits currently.
The Breed can make a difference
It's a known fact that some dogs are more energetic than others and need more of a time commitment from the owner.
For instance, Labrador Retrievers could benefit for a long daily jog while a Pug is happier with a stroll around the block.
A dog's drive to work can play a role, as well. If your dog's breed, or a mix of breeds, is one used for work had he not been a pet, would likely be an indicator that he requires a more active lifestyle, than you are currently providing for him.
Terriers, retrievers, and herding breeds are all notorious for needing a lot of exercises both mental and physical.
A Border Collie, for example is an intelligent dog meant to move large herds of sheep over a vast grassy landscape for hours at a time.
It is not unheard of for a working Australian Shepherd to spend more than 10 hours moving his cattle or sheep herd across all types of landscapes.
Using American Pit Bull Terriers for all types of work, from pulling carts to hunting and even herding on rare occasions.
Do you think these breeds could settle for a short daily walk that fits into your schedule? I would say not!
Is your dog a mixed breed? Do you know what genes run through his veins? It could be time for a breed identification test!
You can order these online or even buy them in most pet stores. With one cheek swab sent to a lab, you can find out the breed or breed mixes of your favorite furry friend!
Depends on The Diet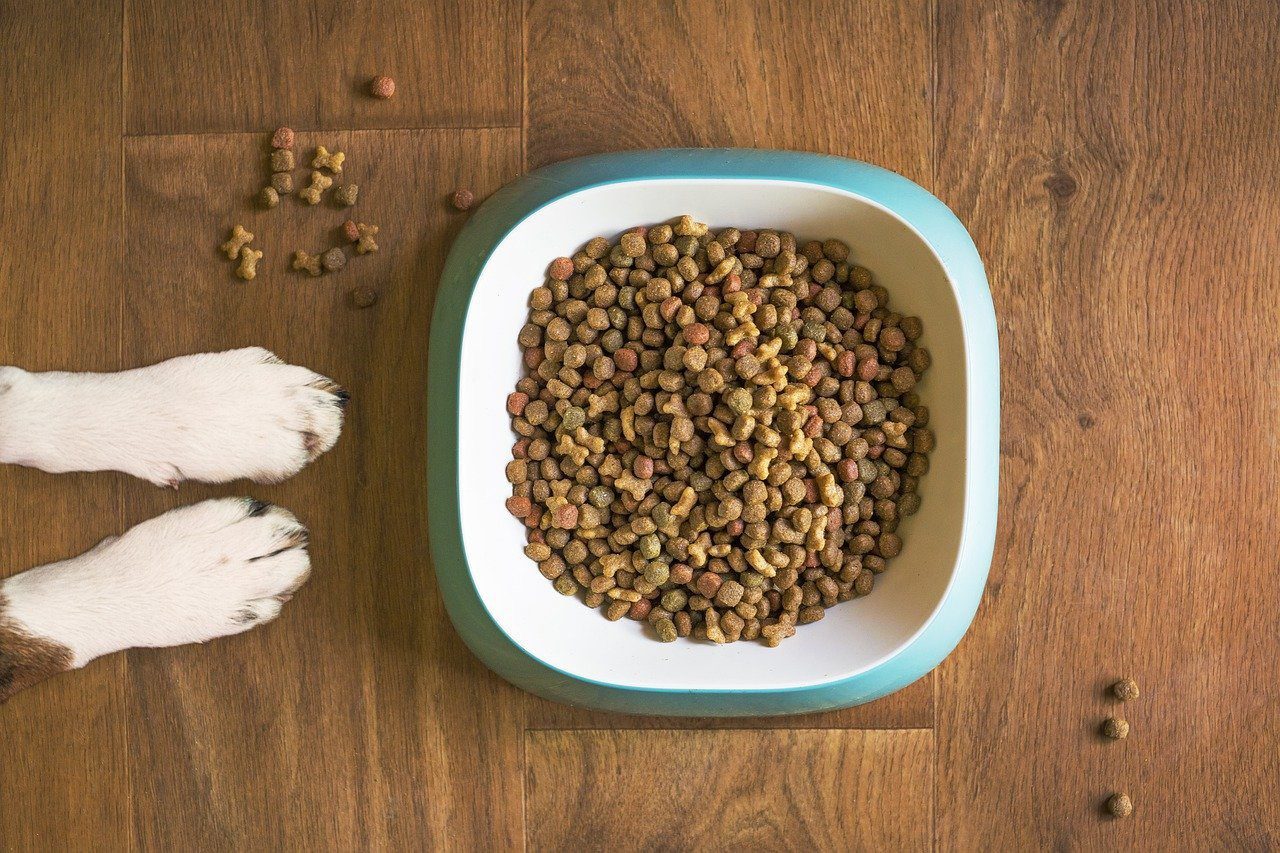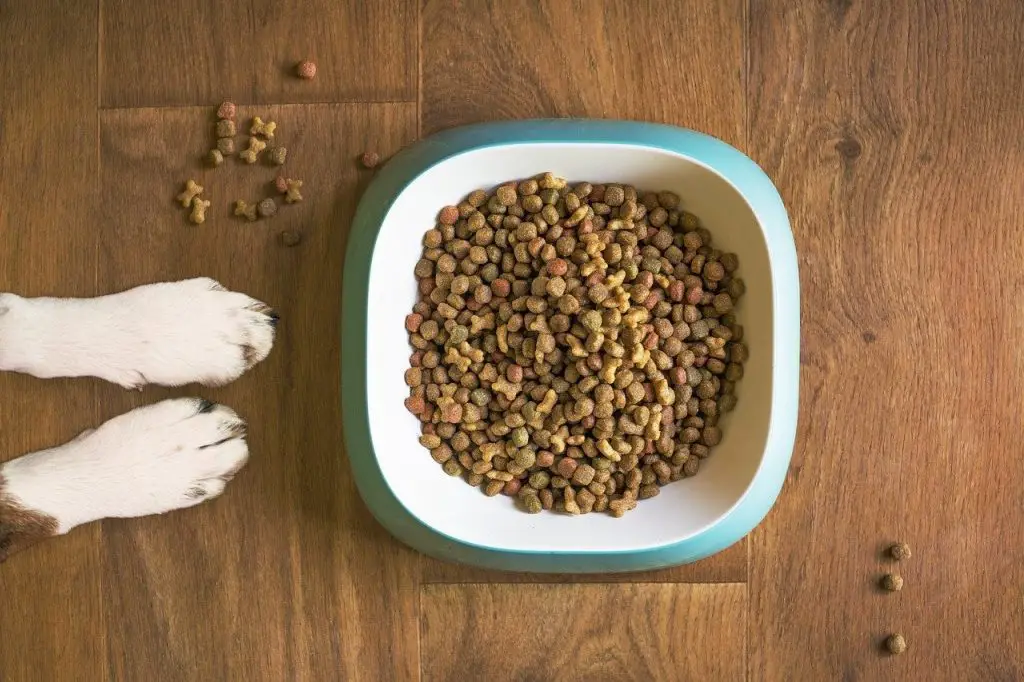 It is becoming more and more common knowledge that dogs and grains don't mix well.
At best, your dog will pass grains, corn, and other starches without absorbing anything healthy during digestion.
If you are feeding your dog kibble then they are eating a high starch diet. The same way humans do when they eat pasta, snack foods, and bread.
Some dry foods have as much as 60% starch. Another description for carbohydrates is long chain glucose.
At worst, your dog could be on a permanent sugar high from the large amounts of fructose that grains produce in his body!
If you have ever heard a parent tell their child no when the tot asks for sugary soda pop, then they know exactly what you are dealing with! Sugar increases energy.
When the energy cannot burn, it turns to fat.
Check the label on your dog's food for wheat, rice, corn, soy, and potato. If you find them on the ingredient list, then it is time to change your dog's diet!
While the best of the best foods you could give your dog is fresh, raw human grade meats and supplements that is not always a possibility for everyone.
Search your pet store for premium quality grain-free food, and in a short time you will notice a difference!
His Age is an important factor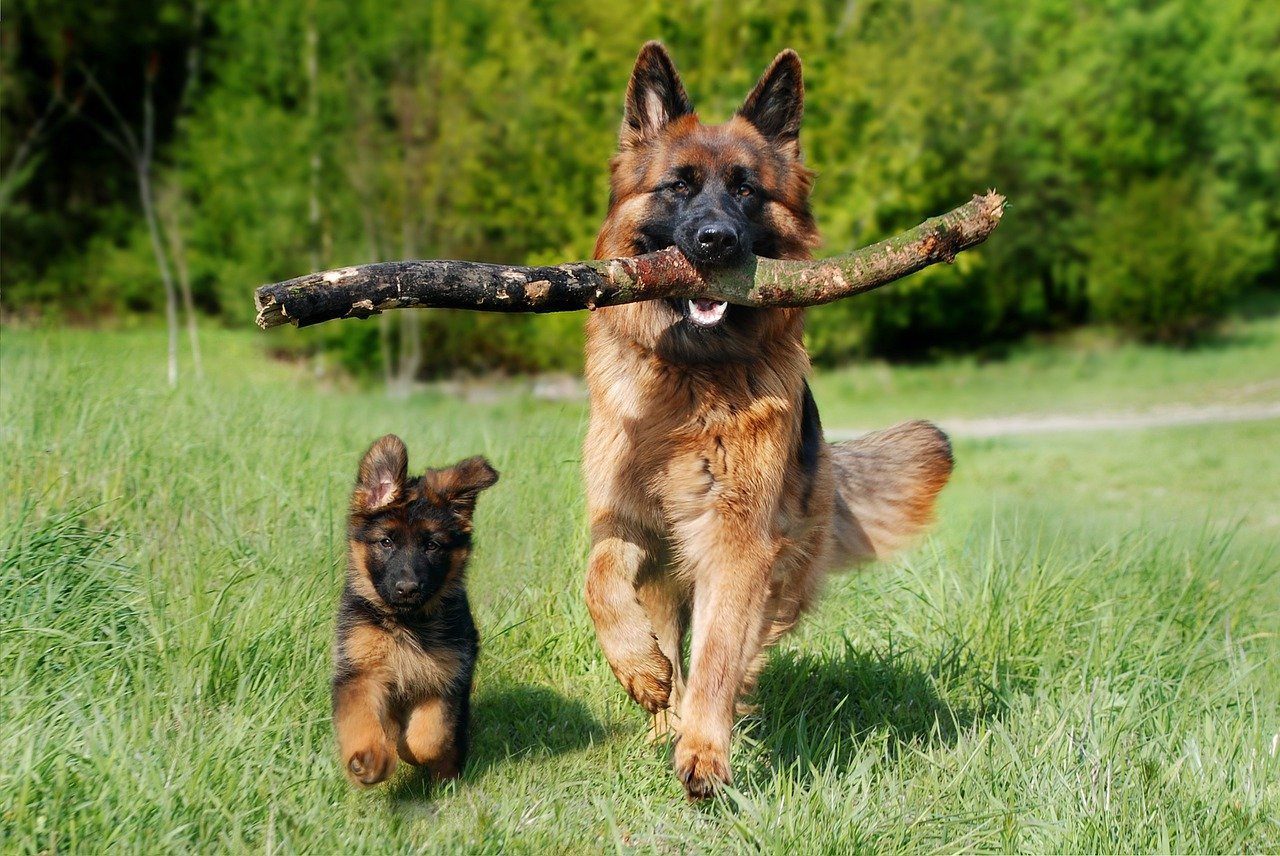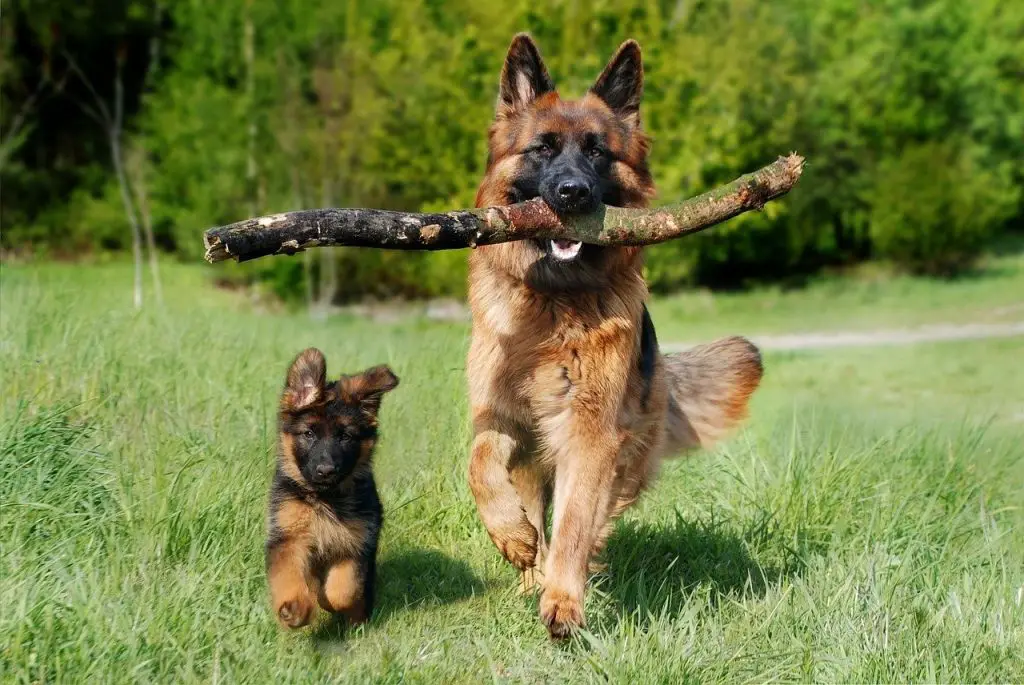 We all know that kids have more energy than their parents. Same as how puppies or young dogs have more energy than seniors. This doesn't mean a young dog or puppy should have endless energy. Nor a senior should be so lazy that he doesn't even want to go for a walk!
A dog's age alone may not paint the full picture of why he seems to have so much energy, but it's a major piece of the puzzle.
If you have a year old Boxer you may have good reason to seek out more avenues for tiring your dog every day.
Meanwhile, a seven-year-old German Shepherd Dog may still exhibit surprising amounts of energy when left bored all day and nothing to do.
Keep the dog's age in mind, but it is not the only answer.
One Walk Doesn't Cut It?
Every dog is different. Even purebreds from the same litter will each have their quirks, likes, and dislikes. And how much exercise they desire.
Your dog may not be happy with one walk a day when you come home from work.
It's common for a dog to find a single, slow-paced walk unsatisfactory. They end up developing behavioral problems from leash pulling to destroying items in your home. They need to run.
Fixing this is easy, with a little creativity and work on your part.
For dogs that want a little run on their walk, you may find a local pet professional in your area offering this service for their client's pooches.
While you're busy at work or on a school run, a dog walker or runner can let your pet out for some fresh air and a good, fast-paced run. For 30 minutes to an hour depending on your wants and needs, it gets your pet out of the house for a breather. And it may save your furniture from his frustrated chewing behaviors.
If a dog walker is not what you want or there are none in your neck of the woods, do a quick online search for local doggy daycare centers.
Staffed by trained pet professionals, your dog will get the chance to work both his mind and his body while playing with other dogs and the staff.
Doggy daycares are more than happy to cater to your dog's individual needs, and they will tire him out by the time he's ready to go home.
Dog Tired? Together works best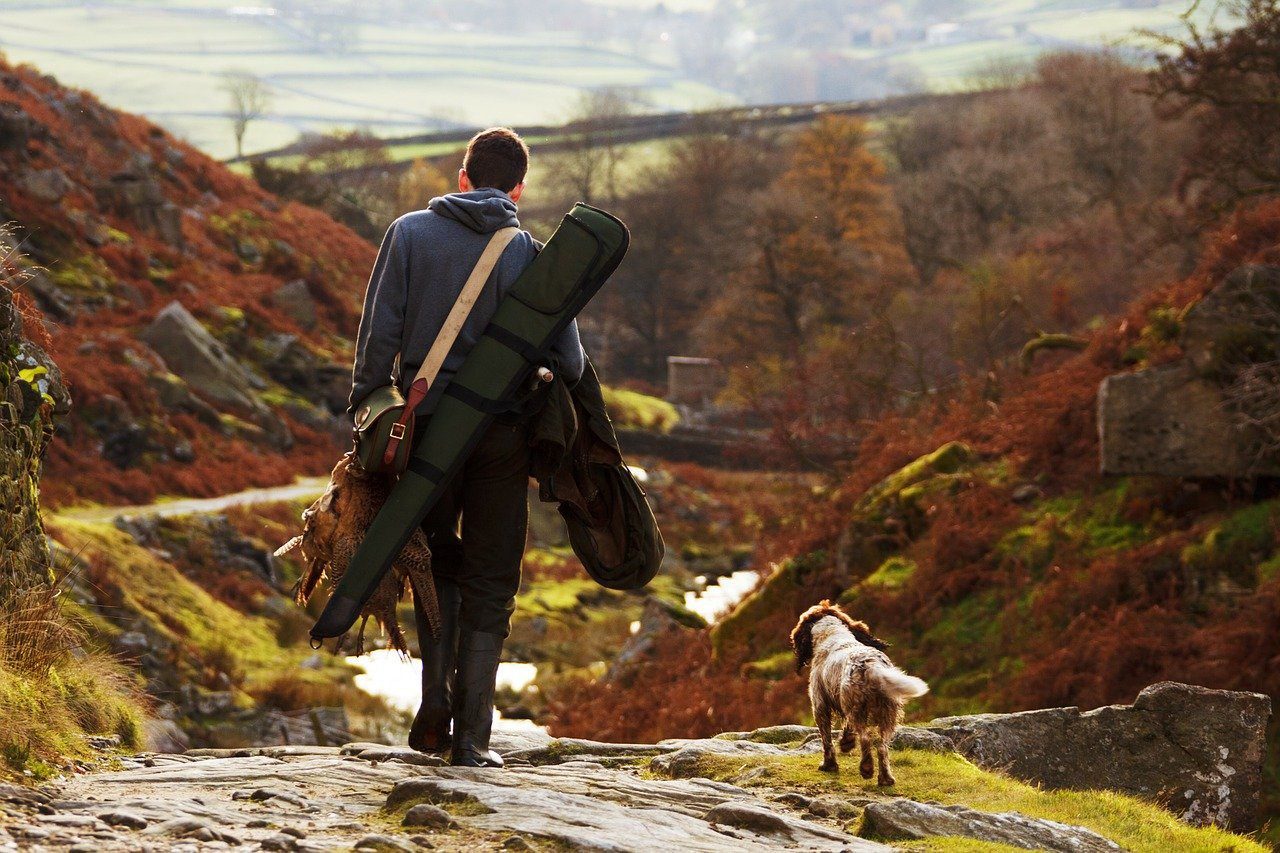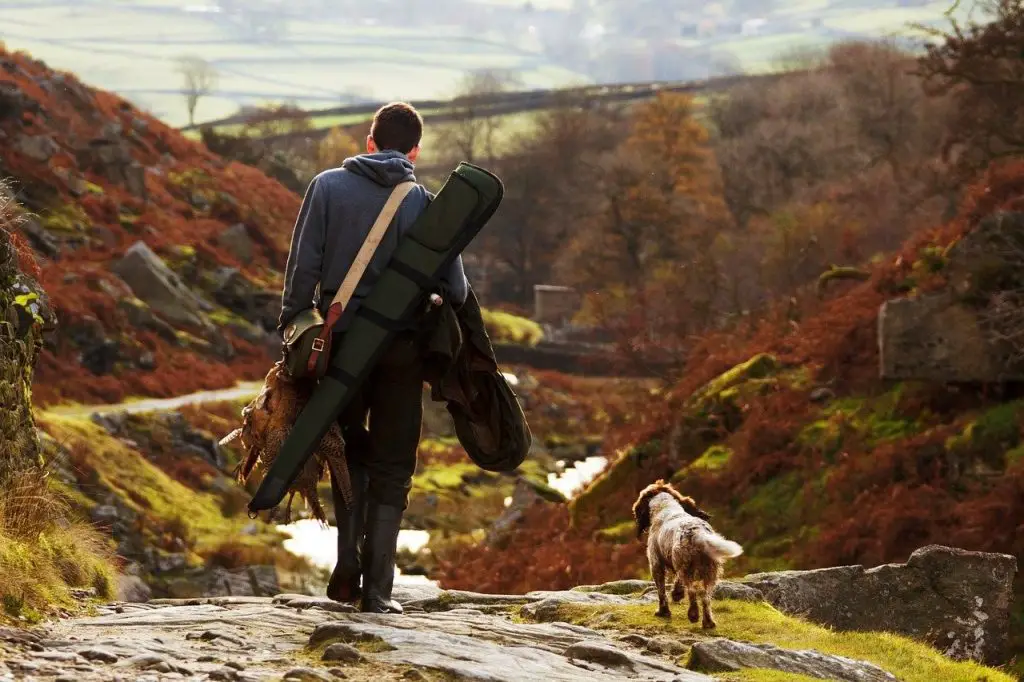 If hiring a professional to tire out your dog a few times a week, then consider taking up a dog sport with your canine companion.
Agility, Flyball and even playing with a flying disc can increase the bond between you and your dog, as well as burn loads of energy.
With a few changes in your lifestyle together with educating yourself you will see big changes in your dog in no time!
Byline:
I'm a freelance writer who specializes in long-form content: case studies, articles, and blogs. I write about: Business Services, Digital Marketing Solutions, and Pet Services – particularly dogs for Brad Davenport Writes