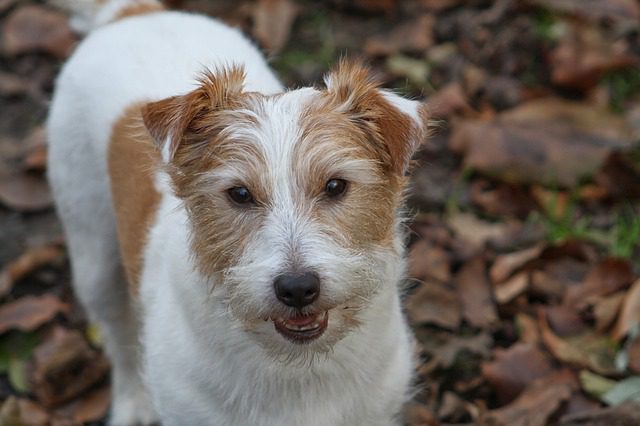 Jack Russell's are bold, have lots of energy. They are fun dogs to have around, they can be a little feisty and they are very loyal dogs. Extremely intelligent and they love to make lots of mess especially digging and chewing on random items.
Jack Russell History and character ways
The Jack Russell Terrier was bred in 1800's by Reverend John Russell. They were bred to hunt. His aim was to have a pure white dog but got as close to white with a few patches of brown or black.
Jack Russell's can live up to 16 years old and overall they are very healthy dogs, have been bred well over the last 200 years. Jack Russell's have a low heath risk accept deafness and cataracts can affect them when reaching old age. They need plenty of exercise for a small dog. You should keep them on a lead in case they see any wildlife and decide to go back to their roots and take chase, however in open fields should be ok to let them off. Even my most well behaved Jack Russell Pippy can be lured away from me with the promise of a good chase.
I have two Jack Russell Terriers and they are like chalk and cheese, Honey is very excitable and bold she must be kept on the lead in built up areas or around other dogs and then I have a male Jack Russell called Pippy and he is very quiet and relaxed, they are both around the age of 8 and they get on very well together and are great company for me.
Jack Russell Terriers shed reasonably heavily, so grooming once a week will benefit. I use a curry brush it's a hard rubber brush that collects the loose dead hair by pulling them out this can cut down the hair in the house by at least 50% and doesn't hurt at all.
Your very lucky if you are deciding to get a Jack Russell Terrier or already have one, they really do make wonderful pets and lovely to be around bursting with character and energy.