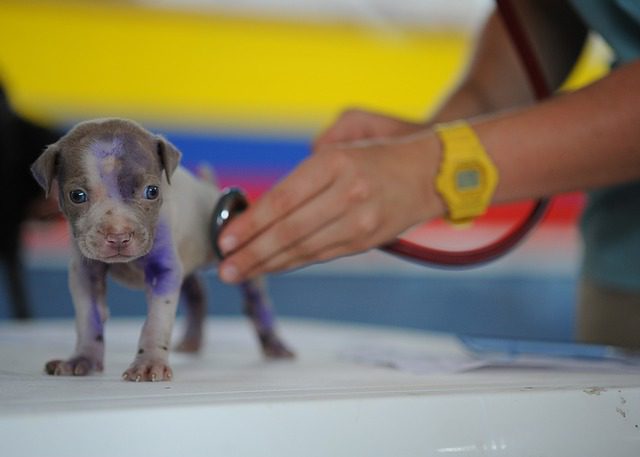 Vet bills are expensive, and they're becoming more and more so with the passing of time. For many people who can't afford the risk, pet insurance is a natural step to take, but is it a good idea and does it work for everyone?
Let's start with the advantages: pet insurance pays the bills should your pet have an accident, an illness of a chronic nature, or a serious injury. Normally, any kind of major problem with your pet is going to run the bills into the thousands in terms of money, your pet insurance will cover those bills. Pet insurance gives you peace of mind and means that you need not worry about the affordability of a spontaneous and unexpected incident.
Shop around and get the best pet insurance deals
Pet insurance need not be expensive either, shopping around, as with anything else, can ensure that you get the best deal possible to suit your needs. Be sure to compare policies, get several insurance quotes, do this and you'll get the cheapest deal for you.
Now the Cons to Pet insurance
Now, with the pleasantries done with, let's move to the less savory, these are the cons: price-wise, those monthly payments go up and up with age, remember that insurance is a gamble, on both sides, you're gambling that your pet is going to need treatment, and the insurance company is a business, and businesses are in the business of making money. The older your pet gets, the bigger a risk your pet becomes to an insurer, therefore, the premiums go up! Before you know it, you've got a monthly bill that at the end of the year has reached the thousand pound mark! Most insurers also won't start new cover for an older pet, most pets need to be insured at the younger end of their life, so its a long term cost to cover the entire lifespan of your pet. Rescued pets, who are older, are often uninsurable for the above reason, and pre-existing illnesses and conditions obviously are never going to be covered.
There's another catch, a little loophole that you need to be weary of and take into consideration: most cover only lasts for a year of each individual condition, so if your pet has a condition or illness that is chronic and long term, chances are that in twelve months time you're going to be footing those bills yourself, as well as still paying your premiums! This is obviously another thing to look out for and maybe find the cover that is a little bit more open and flexible.
Not all conditions are covered in pet insurance
It doesn't end there either, not all conditions are covered, check everything and know what is not covered! If you don't check then you won't know!
As with all insurances, typically there is normally an excess for each condition, often quite a high one as well. There's also usually a ceiling on the amount that will be paid out for each condition, a surprisingly low amount normally, especially considering the amounts of money that vets bills can mount up to.