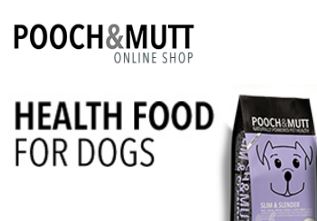 Hello and welcome to this review, today we shall be taking a look at Pooch and Mutt's selection of healthy dog foods. It's worth noting that these products are essentially health foods and have been formulated to be as healthy for our four-legged friends as possible. The best health and quality of life is the order of the day with these products, designed by a company that cares. We shall be taking a look at their entire dog food range, as well as the benefits.
It is worth noting that if you shop for their products via their website you shall be able to see that they can provide you with samples of most of their products, all so that you can try them without committing straight away to buy the full-on product, for many that is something of a plus point. It doesn't matter how good something is, sometimes our four-legged friends can be a little too discerning … after all! It's worth noting that all these products are grain-free dried dog foods.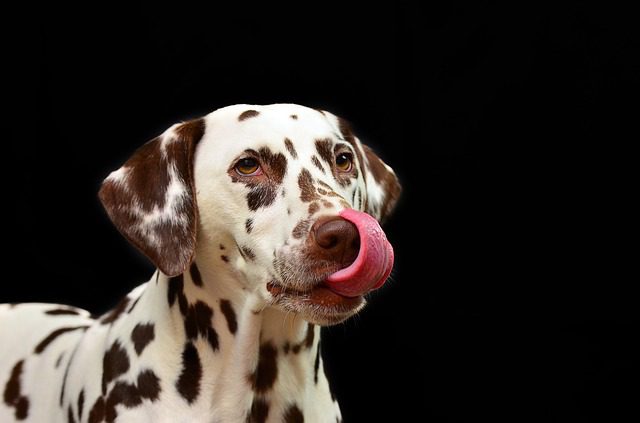 The Dog Foods and What They Are For
During this section of the review, we shall take a brief look at each of the products available…
Calm and Relaxed
Calm and relaxed is a dog food designed to help calm dogs that have an anxious or excitable nature. Packed with active ingredients, which are listed as follows:
45% turkey – rich in L-tryptophan, good protein source.
Sweet potato – stress-busting B Vitamins and fibre.
Chamomile – proven relaxant.
Brewers Yeast – more of those B Vitamins!
Probiotics and prebiotics – aids with digestion.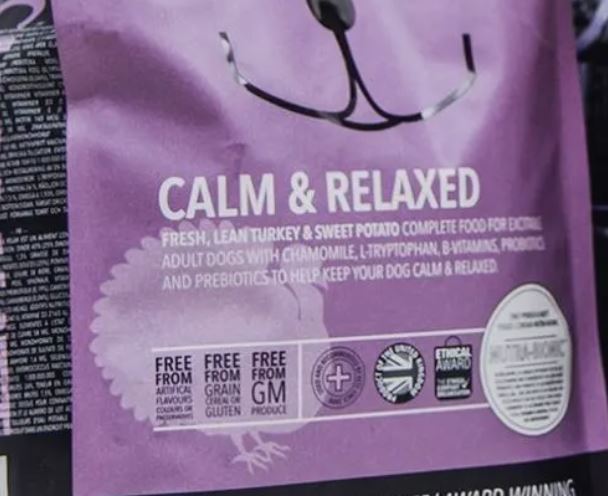 Health and Digestion
Designed for dogs with sensitive digestion, packed with the following ingredients:
45% salmon
Probiotics and prebiotics
Parsley
Sweet potato
Charcoal
Psyllium
All of the above are designed to be kinder on the tummy, aid with flatulence and promote firmer stools.
Move Easy
Designed for dogs with mobility issues, and those who are highly active, ingredients as follows:
45% Salmon
Glucosamine and chondroitin
Green-lipped mussel
Rosehip
Linseed
Alfalfa
Yucca
This product is very focused on providing nutrition that's going to support the maintenance and health of joints.
Slim and Slender
Ideal for dogs that are overweight or need a strict weight control diet.
45% chicken
Sweet potato
Pea Protein
CLA
Psyllium
L-Carnitine
Probiotics and prebiotics
Glucosamine and chondroitin
Fresh Breath
Ideal for dogs with bad breath, poor oral hygiene, and weak digestion.
45% chicken
Parsley
Peppermint
Probiotics and prebiotics
Sweet potato
Citrus extract
The verdict of Pooch and Mutts healthy dog food
All of Pooch and Mutts products boast that they contain Nutra-Bionic – a unique supplement that contains Glucosamine, Chondroitin, Omega 3 and 6, Yucca, Cranberry, Vitamins and Minerals, and antioxidants. All of these ingredients boost beneficial properties in relation to joint health, skin and coat care, stool odour and urinary tract health respectively. Every effort has been made to make each individual product cater to the area highlighted by each product's title. In terms of value for money, the range of foods cost between £13.99 – £57.99, and don't forget those handy trial samples! Free delivery is supplied also, so it's very easy to recommend that you give one or more of these products a try.