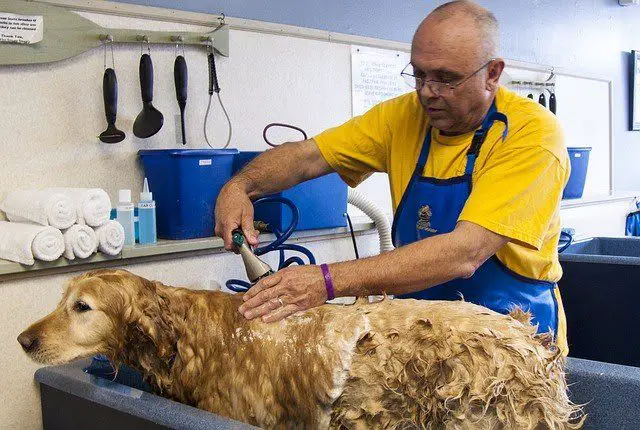 Sometimes, pet parents tend to overlook the importance of dog groomingbecause of their busy schedules. But, this shouldn't be the case. Grooming is an integral part of your dog's health and well-being. Regardless of the type of coat they have, adequate grooming is always a must.
Thankfully, there are several businesses you can depend on to help you with dog grooming needs. However, you should still be careful of whom to trust with such a delicate procedure. The professional you choose should not only be using superior dog grooming tools but should likewise be highly qualified to do so.
To find the best salon for your dog, simply follow this simple advice.
Look for Recommendations
They say that the best form of advertising is word-of-mouth. So, it makes perfect sense that your starting point in looking for the right dog grooming salon is seeking recommendations from your family, friends, acquaintances, or your veterinarian. Your friends and loved ones will most likely suggest salons that they know or have tried before and which they highly recommend.
Another ideal source is, of course, the internet. Almost all businesses can be located easily with just a few clicks. When checking their services, look for customer reviews and testimonials and make an informed decision for yourself. You may even choose to contact these previous customers, should you want to confirm the authenticity of their reviews or to ask any underlying questions.
While you're at it, check with the Better Business Bureau (BBB) about the salons on your list, in case any of them have received a complaint.
Another great source is the National Dog Groomers Association of America (NDGAA). Here, you'll be able to find groomers who are members of and certified by the organization.
Ask for Certifications and Licenses
Licenses and certifications are proof that a facility is trustworthy and that staff members are qualified to perform certain roles. These credentials play a big part in your search for the right dog salon.
While these two terms are normally interchanged, their meanings actually differ.
A dog grooming certification means that an individual had acquired the skills and knowledge in the field after completing a series of training courses. Being certified shows that they know everything about the practice of grooming dogs, from knowing how to deal with different dog breeds to handling various types of dog grooming tools. Earning a certification places a groomer above competition.
A license, on the other hand, enables a business to operate under the state's regulations. Licensing requirements for pet grooming salons vary by state, with each having specific standards when it comes to usage of pet grooming tools. Note, however, that there are no licensing requirements for an individual to be a professional groomer.
So when looking for a salon, check if it is licensed and whether it carries all the necessary permits to operate. Then ask if the groomers are trained and certified. Master groomers know more than just how to cut or trim a dog's coat. They should also be well versed in safety procedures, health and hygiene practices, first aid, dog handling techniques, and much more!
Check Out the Facility and Their Dog Grooming Aids
You'll know that the business is reliable when they offer you a tour of their facility when you first visit. This is a great opportunity to assess the salon environment, groomer practices, grooming tools for dogs, hygiene, and most importantly, how the business takes care of the pets.
It would also help to know if they have liability insurance, which covers any medical expenses, should anything happen to your pooch under the groomer's care. And in case of an emergency, the facility should always have an emergency kit ready.
Moreover, don't forget to ask where your dog will be held while in the salon. If it's not yet your furry baby's turn to be groomed, they should be placed in a crate or in a safe, designated play area.
Ask About the Services They Provide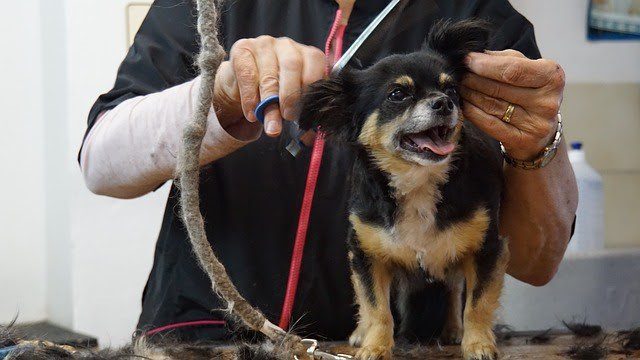 The basic services performed by dog groomers typically include:
Dog wash or bath
Haircuts or trims
Hair brushing
Ear cleaning
Nail trimming or filling
Some facilities also offer additional services, such as:
De-shedding treatment
De-matting treatment
Gland expressing
Teeth brushing
Specialty shampoo applications and skin specialties
Deep conditioning
Flea and deodorizing treatments
Certain salons even offer luxury bath products, such as the Le Pooch dog grooming shampoo and conditioner or the Cleopatra's grooming milk bath, which makes the grooming experience more enjoyable for your four-legged friend.
The important thing is to schedule an initial consultation with the salon to discern if their services match what you are looking for and to ask any questions!
Contrary to popular belief, when it comes to grooming a dog, services are not cheap. After all, groomers have invested time and money to earn their certifications, so it's important that they're well-compensated for such specialty services. Also, in order to ensure that your pooch is safe and their wellbeing is protected, dog grooming facilities use a special set of dog grooming aids and products.
There are even different kinds of shampoos dog groomers use. For example, if your dog has sensitive skin, there are natural and organic shampoos available to choose from. For irritable skin, CBD-based shampoos are all the hit. Meanwhile, products like the La Pooch shampoo can help soothe your dog's skin, especially during harsh weather conditions.
A quality dog grooming salon should be happy to discuss all of their services, as well as every dog grooming tool and product they use in their practice.
Know If They Groom Your Dog's Breed
Dog grooming services do not use a "one size fits all" grooming approach for every dog. Each breed has a distinct grooming needs. That is why you should ask your dog groomer about his or her experience with different dog breeds. They must know your dog's standard grooming procedure and should have the ability to offer those services.
If you have a Portuguese Water Dog, Golden Retriever, or one with a dense or long coat, you may want to schedule a grooming service more frequently. And, you may opt for some specialized products, like the Le Pooch groomingshampoo and conditioner. On the other hand, breeds like the Beagle, Doberman Pinscher, and Italian Greyhound require very little grooming.
Moreover, salons may indicate specific pricing models for various kinds of dogs, so ask accordingly.
Check If They Allow You to Stay During Grooming Sessions
Some dog salons ask fur parents not to stay during grooming sessions because many have the tendency to get more nervous than their pets. In turn, dogs can sense this feeling, which makes them anxious too. Inevitably, this can affect the way the groomer handles the dog.
Grooming is already a challenging task, especially with difficult dogs. And, making your furry friend sense your worries will make things even more challenging. What's worse, the situation can easily escalate into chaos, and the session can end prematurely.
However, if you do want to be there for your pooch, there are salons out there that offer "open grooming," where you can be present in a controlled environment and watch your loved one being groomed.
Conclusion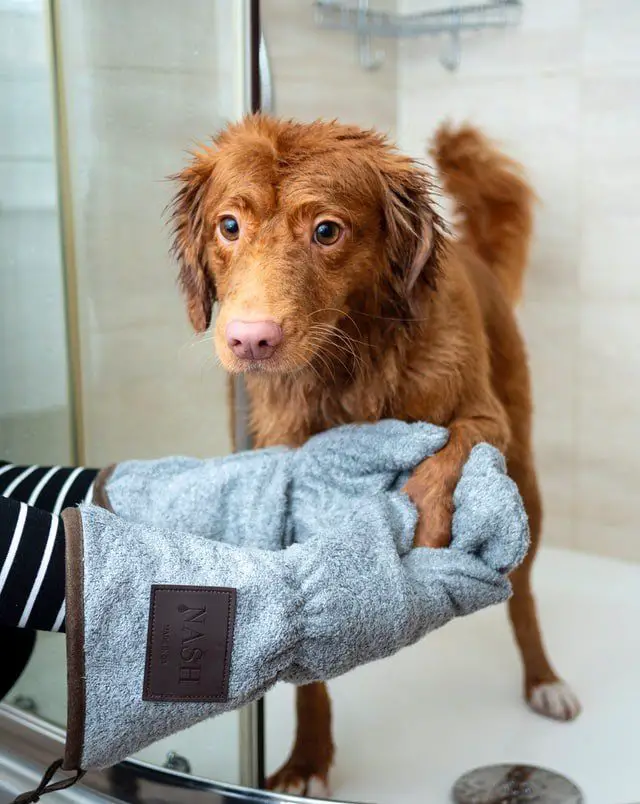 From dogs that have thin coats, such as Beagles, to those with dense coats, such as Golden Retrievers, all dogs need to be groomed regularly. When looking for a groomer or dog salon in your area, it's important to consider a lot of factors. These include the qualifications of the groomers, the quality of the products and dog grooming tools they use, as well as the sanitation and safety of the salon. Doing thorough research will go a long way. And, you will have the peace of mind that your beloved furry friend is in good hands.
While many businesses offer grooming services for dogs, it still requires effort to find one that you can readily trust. Hopefully, the advice provided will guide you in the right direction.
For more tips on caring for your dog, check out the many helpful articles on our site!