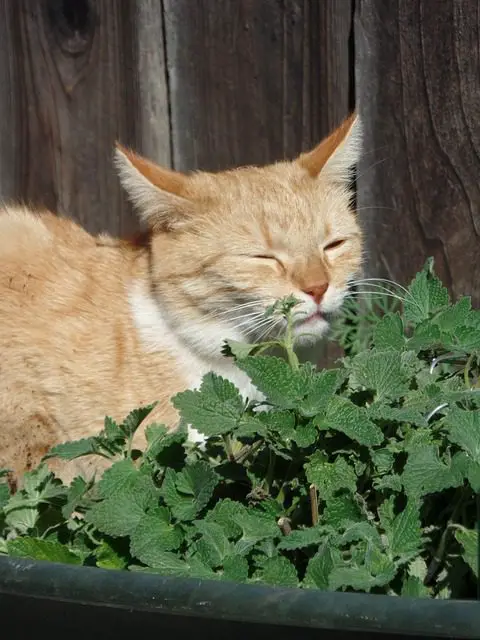 Ever wondered why cats go crazy for catnip?
The active ingredient is Nepetalactone, which can drive a cat crazy by sending all of their five senses, touch, smell, sight, sound and taste into overdrive caused by a chemical reaction. Cats tend to get very excited and playful, some roll in it, lick it and others sniff it.
However once cats have been exposed to the Nepetalactone for a few minutes it does start to lose its effect and can then become apparent again after a couple hours, repeating the excitement all over again which usually lasts a few minutes.
Catnip affects haha
Despite the drug-like effect catnip toys are completely safe and harmful to cats it's just a little bit of extra enjoyment for cats to experience.
Is your cat attracted to catnip?
Only 70% of cats are attracted to Nepetalactone and is generally inherited, kittens under the age of a few weeks are not attracted to catnip however when they grow and develop their five senses it is a possibility your cat will have the same enjoyment like other cats.
Added Bonus!
Nepetalactone has been known to have some effects on some insects: it repels cockroaches and mosquitoes.
Catnip Facts
70% of cats are attracted to catnip
Kittens fewer than two weeks old are generally not attracted to catnip
Catnip is a perennial herb
Catnip is neither harmful nor addictive
Catnip can be found in many different cat toys, in all shapes and sizes.