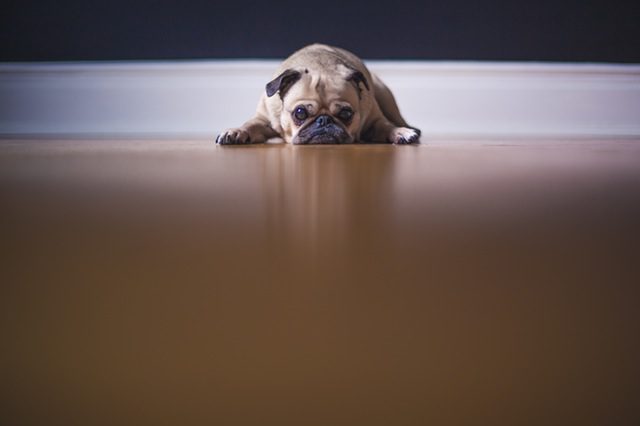 Dogs can often bark when left at home alone, perhaps a neighbour has informed you of this or you have heard them when you're arriving or leaving the house.
Dogs are very sociable pets, some dogs like to have companionship all the time and interact with us, so when we leave them alone they tend to bark.
Top reasons why dogs bark when left at home
Anxiety
Frustration
Boredom
External noises
Dogs get very much attached to their owners and when you leave the house the excessive barking begins, some dogs start to panic and start calling out for their owners to return by barking.
Being left alone at home for some time can be quite boring for dogs so excessive barking is a way to handle and relieve boredom this could be one of the reasons why your dog is barking whilst you're away.
Frustration is another cause of excessive barking, home alone for long periods can frustrate them.
External noises can disturb your dog and cause them to bark, persons walking past, other dogs barking outside if you live by a busy road, the sound of traffic. Guarding dogs, terriers, and collies are especially sensitive to noises around them.
But don't panic, dogs do bark and this is normal, it's the excessive barking that you need to control and help your dog to overcome.
Solutions that we recommend for excessive barking
Give them something to do, have special toys for when you leave the house, keep these toys separate to their everyday toys. Kongs, Activity Balls, and buster cubes that can be filled with treats would be a good idea.
Close the curtains turn the radio on or TV on to drown out any external sounds.
Dogs that tend to rip up things, give your dog a bit of cupboard this possibly could be hours of fun ripping up cardboard.
Do not!
Don't use a muzzle on your dog to try and control the barking, this is possibly the worst thing you could do and is extremely cruel, problems from using a muzzle can include overheating, choke to death on their own vomit if left unattended whilst wearing a muzzle.
Do not punish your dog for barking, there is a reason why they are barking.
I hope this helps and if you have any success stories then please contact us, with this information it can help so many owners and dogs overcome excessive barking problems.